THE HINDU TEMPLE OF CENTRAL TEXAS
OMKARA MAHAGANAPATHY DEVASTHANAM
The GANESHA TEMPLE OF TEXAS
4309 Midway Drive, Temple, TX 76502
www.hindutemple.org /254 771 1270

BHAGAVAD GITA COMPETITION RESULTS

Here are the results of the Bhagavad Gita Competition held on the 19th of October at the temple. This was
already announced to the participants during lunch time after the competition.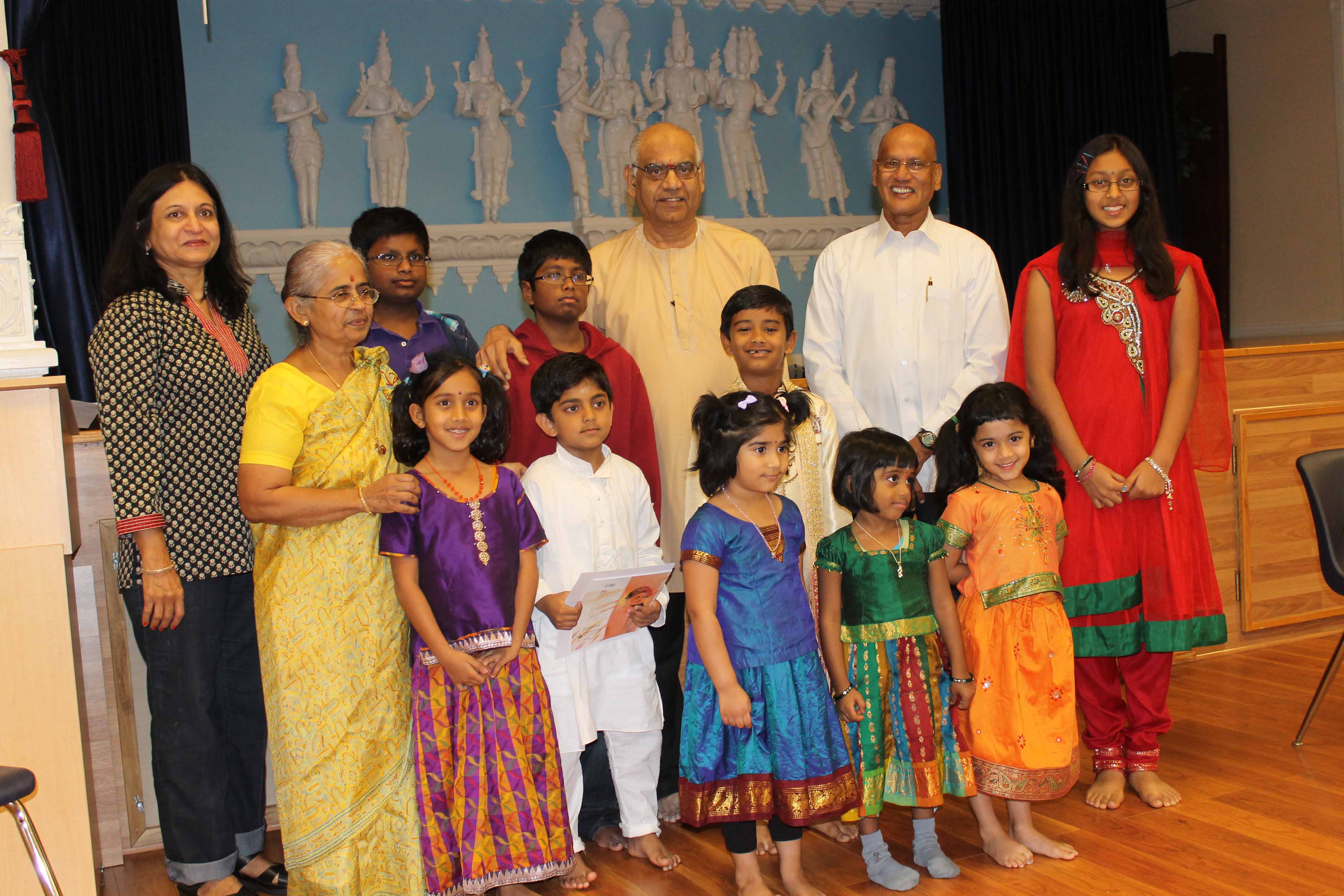 All the winners including the organizers and judges

PRE-K GROUP
VEDASRI BODANAPU I
SURABHI SURESH MYLAR II
MANYA AYODHIRAMANUJAN III

1ST GRADE
ARUN MAHESH I
MEDHA SURAJ II
RISHI SENTHIL III

ABOVE 7TH GRADE
NIKITHA SURAJ I
GANESH SUNDARESAN II
KARTHIK SUNDARESAN III

We have plans for a Diwali Mela on the 2nd of November in the evening. The trophies will be distributed at that time. Those who can not make it at that time may collect the trophies when visiting the temple the next time.

Congratulations to all the participants and their parents.
We expect the next competition to be in the
January-February time-frame. The verses to be chanted are from Chapter 2, Verses 54 (Sthita-Prajnasya Kaa
bhaashaa)-72, both inclusive. We encourage the parents to have the children understand the meaning and
the jist of the philosophy of the verses. We will announce other details in due course.

HTCT Board