THE HINDU TEMPLE OF CENTRAL TEXAS
OMKARA MAHAGANAPATHY DEVASTHANAM
The GANESHA TEMPLE OF TEXAS
4309 Midway Drive, Temple, TX 76502
www.hindutemple.org /254 771 1270

VEGESNA FOUNDATION MUSICAL EVENING & DINNER
SUNDAY NOVEMBER 17TH, 3:00 P.M.

3:00 P.M. MUSICAL EVENING. songs primarily in Hindi and Telugu plus Tamil, Kannada and Malayalam.
The program will be followe by Dinner.
Please tsee the flyer below for details.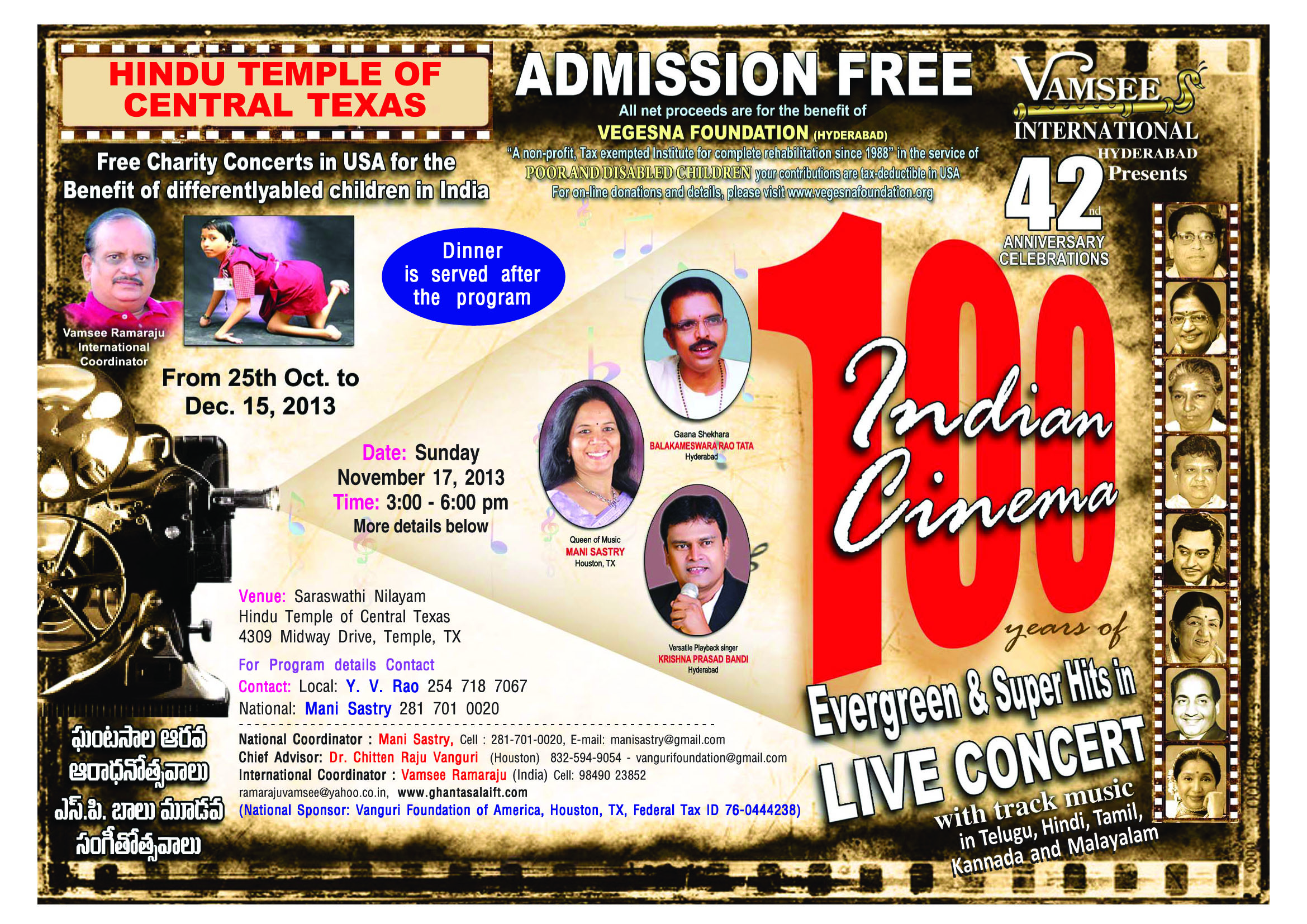 HTCT Board