THE HINDU TEMPLE OF CENTRAL TEXAS
OMKARA MAHAGANAPATHY DEVASTHANAM
The GANESHA TEMPLE OF TEXAS
4309 Midway Drive, Temple, TX 76502
www.hindutemple.org /254 771 1270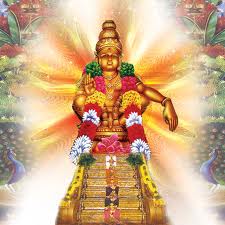 Monthly Ayyappa Pooja
The monthly abhishekam and Pooja will be on Saturday the 15th at 6:30 p.m.

Format as before:
BalaGanapathy Pooja, Sankalpam, Abhishekam with Vedic Chanting, Alamkaram with Bhajans, Mantrapushpam, Pradakshinam, Namaskaram, Saranaghosham, lighting of the 18 steps, Recitation of Ayyappa Aarati, Omkara mahaGanapathy Pooja and Harivarasanam.

A light meal that devotees prepare and bring will be served after.

Priests:
Sreeram Hariharan
BS Srinidhi
HTCT Board