THE HINDU TEMPLE OF CENTRAL TEXAS
OMKARA MAHAGANAPATHY DEVASTHANAM
The GANESHA TEMPLE OF TEXAS
4309 Midway Drive, Temple, TX 76502
www.hindutemple.org /254 771 1270

ANNIVERSARY CELEBRATIONS - APRIL 19-20th.
(11th ANNIVERSARY OF KUMBHABHISHEKAM)
The program is as follows:
19th - Sat - 10:30 A.M. Ganapathy Homam,
Vishnusahasranama Homam & Lalitha Sahasranama Homam.
12:30 P.M. Maha Arathi followed by Prasadam and lunch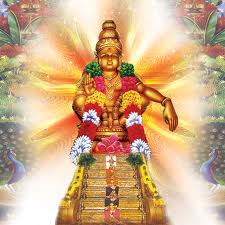 19th - Sat- 6:30 p.m. Ayyappa pooja

20th - Sun - 11:00 a.m. Meenakshi sundareswara &
Shri Devi Bhoo Devi Sametha Venkateswara KalyanaMahotsavam.

12.45 P.M. Maha Arathi.
1:00 p.m. Prasadam/lunch

Afternoon: A GRAND VOCAL RECITAL by MASTER PRANAV KIKKERI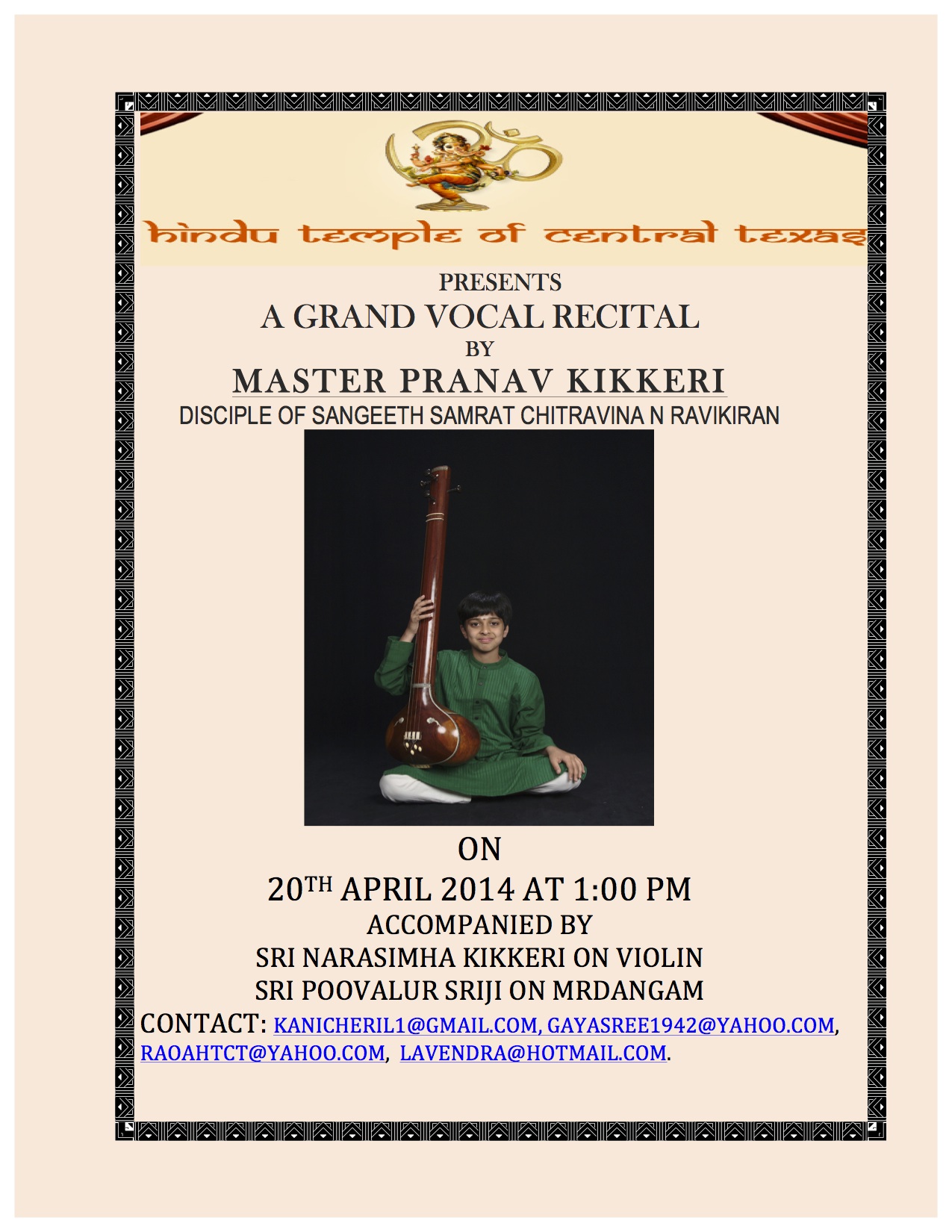 Sponsor - Kalayanam: $151.00
Homam: $101.00
Abhishekam $ 51.00

By Popular demand, we will have Sai Art Gallery of Chicago showcasing exquisite art work and Jewellary at the temple.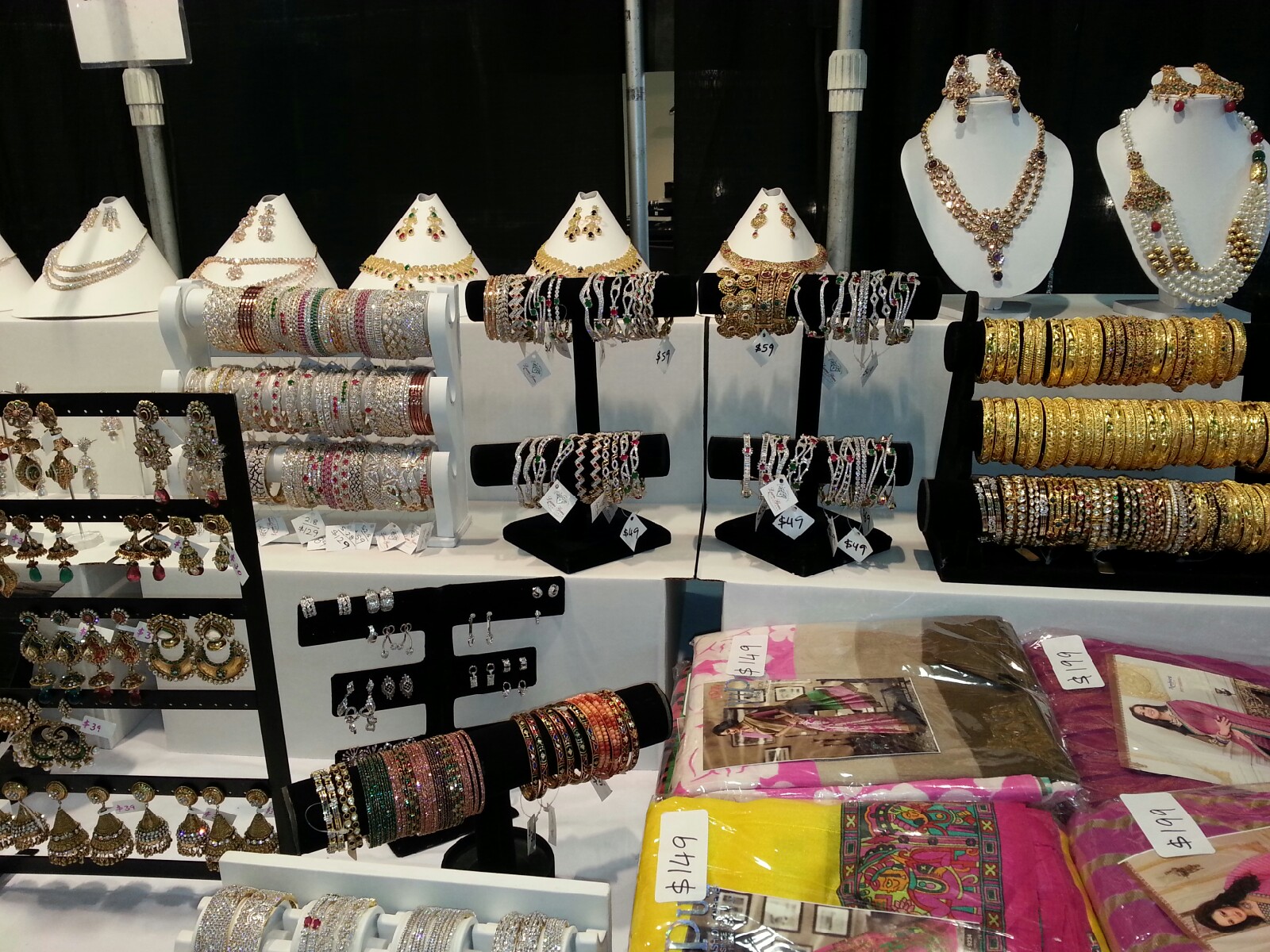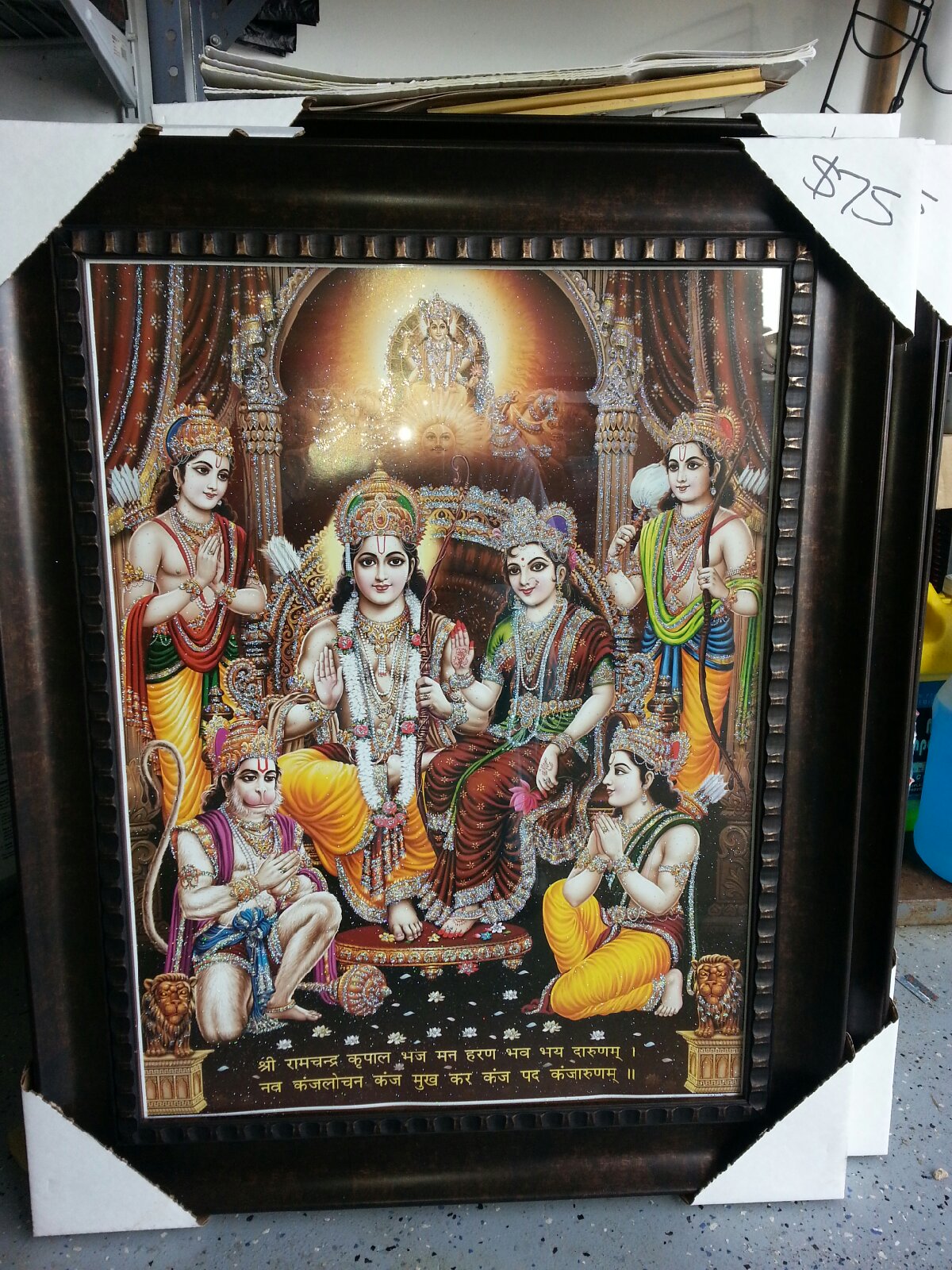 Additionally, we will have Indian costumes also to showcase!

Priests:
Sreeram Hariharan
BS Srinidhi
HTCT Board