THE HINDU TEMPLE OF CENTRAL TEXAS
OMKARA MAHAGANAPATHY DEVASTHANAM
The GANESHA TEMPLE OF TEXAS
4309 Midway Drive, Temple, TX 76502
www.hindutemple.org /254 771 1270

KALANJALI
A Presentation of Indian Classical Music and Dance by LOcal Artistic Talents.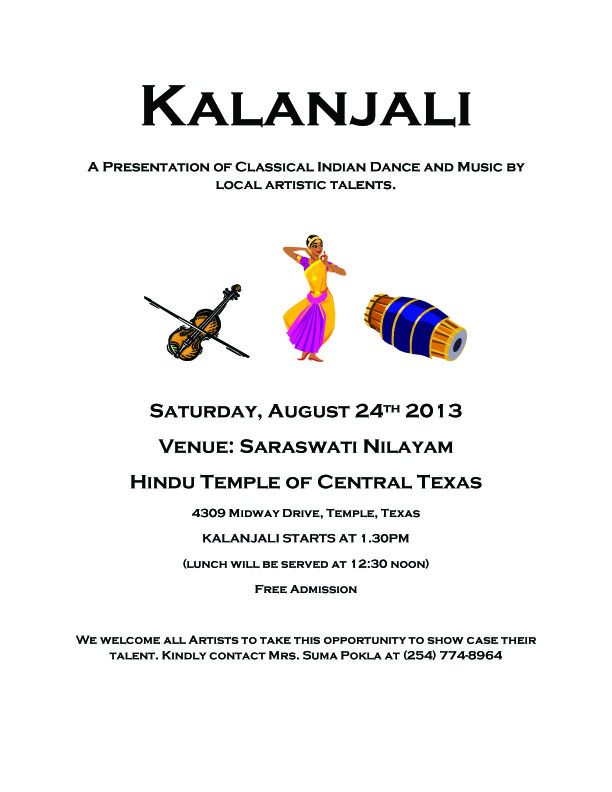 AUGUST 24, 2013.
Lunch: 12:30 p.m (immediately after Balaji Abhishekam and MahaAarathi)
Program strats at 1:30 p.m.
For details and participation: Please contact
Smt. Suma Pokala (Cultural Committee Chairperson) @ 254 774 8964

HTCT Board

---------------------------------------------------------------------------------------------------------------------------------------

Please mark your calendar:
September 8th: VINAYAKA CHATURTHICelebration. Details to be announced soon.
September 21st: Monthly Ayyappa Pooja followed by ONAM FEAST