THE HINDU TEMPLE OF CENTRAL TEXAS
OMKARA MAHAGANAPATHY DEVASTHANAM
The GANESHA TEMPLE OF TEXAS
4309 Midway Drive, Temple, TX 76502
www.hindutemple.org /254 771 1270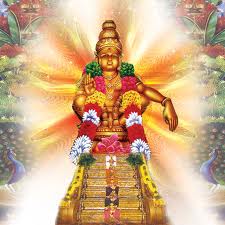 Monthly Ayyappa Pooja & Start of Mandala Pooja at HTCT
The monthly abhishekam and Pooja will be on Saturday November 29th at 6:30 p.m.
This month's Ayyappa Pooja will mark the beginning of MANDALA POOJA at your temple.
The pooja will start promptly at 6:30 p.m. with BalaGanapathy Pooja followed by
Sankalpam, Abhishekam with Vedic Chanting, Alamkaram with bhajans (
by devotees
),
Mantrapushpam, pradakshinam, Namaskaram, saranaghosham,
lighting of the 18 steps,
Recitation of Ayyappa Aarati, Omkara mahaGanapathy Pooja
and
Harivarasanam.
A light meal that the devotees prepare and bring will be served after.
MALAYIDEEL
(Wearing of the sacred mala) FOR THOSE PLANNING WILL BE AFTER THE POOJA.
Starting on November 29th, until MakaraSankranthi on Wednesday the 14th of January, 2015, there will be daily special pooja for Swami Ayyappa. Each day's pooja may be sponsored by devotees on their or their loved ones' birth nakshatra. The sponsors need not be present for the pooja. Prasadam will be mailed out after the sponsored pooja to the address given.
Makara Sankranthi Celebration at the temple will on Sunday the 11th of January 2015.