THE HINDU TEMPLE OF CENTRAL TEXAS
OMKARA MAHAGANAPATHY DEVASTHANAM
The GANESHA TEMPLE OF TEXAS
4309 Midway Drive, Temple, TX 76502
www.hindutemple.org /254 771 1270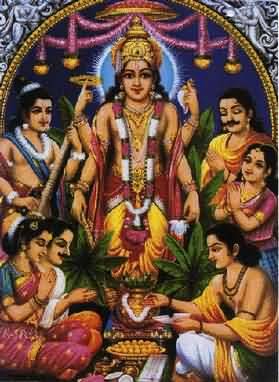 SATURDAY, AUGUST 2, 6:30 P.M.
Come, attend the Sathya Narayana Pooja, listen to the stories, partake of the prasadam and contemplate on the deeper meaning of the stories.
SUNDAY GEETA CLASSES (BALAVIHAR):
Going on in Saraswati Nilayam on a regular basis.
Time: 10:30 a.m. – 11:30 Noon
Elementary, Middle and High School levels
To join classes and for further details, Contact Mrs. Anjali Rao, Manager, at the temple at 254 771 1270 or visit Sunday morning.
Sunday at 9:30 a.m. – 10:30 a.m.
Currently, Sri Lalithasaharanamam
----------------------------------------------------------------------------------
Please note: 29th - Friday 6:30 P.M. GANESH CHATHURTHI - OMKARA MAHA GANAPATHI Abhishekam & pooja, and on 31st - Sunday - GANESH CHATHURTHI CELEBRATION 9:30 am Mahganapathi Homam With 108 COCONUTS followed by OMKARA MAHA GANAPATHI Abhishekam pooja and Ratholsavam (Procession). 1:00 pm Maha Mangala Aarathi
HTCT Board
Priests:
Sreeram Hariharan
BS Srinidhi
HTCT Board