OMKARA MAHAGANAPATHY DEVASTHANAM
THE HINDU TEMPLE OF CENTRAL TEXAS
4309 Midway Drive, Temple, TX 76502
www.hindutemple.org /254 771 1270
New Year is less than two seeks away and we have planned various activities at the temple.
The temple will be open all day from 9:00 a.m. till 8:30 p.m.
9:00 a.m. - 11:00 a.m. Bhajans. All those who like to sing Bhajans at the various Sannidhis, just come and participate/lead.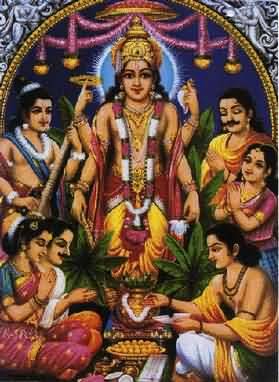 11:00 a.m. - 12:30 p.m. Sathyanarayana Pooja
12:30 p.m. - Maha-aarathi
1:00 p.m. - till 4:30 p.m. Open sessions for bhajans and archana. Archana may be offered all day.
5:00 p.m. - 7:00 p.m. Flute Concert
by Sri Sreeharsha Ramkumar of Hamsadwani Band.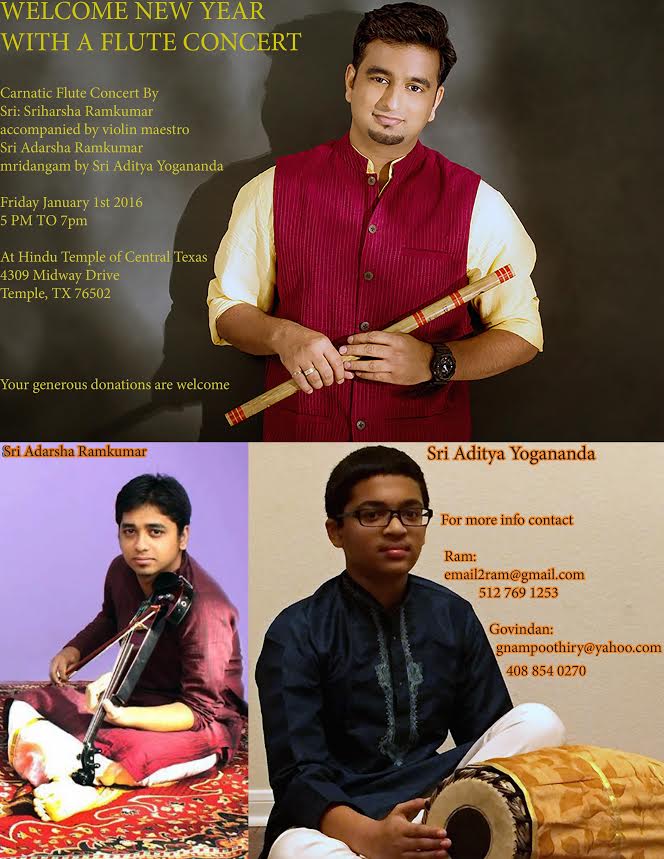 Accompanied by Sri Adarsha Ramkumar on the violin and Sri Aditya Yogananda on the mridangam
FOOD AVAILABLE FOR PURCHASE THE WHOLE DAY.
--------------------------------------------------------------------------------------------------------------------------------------------------
Please visit our web-site for the regular Sunday Classes and weekly Pooja & Special Event Schedule
---------------------------------------------------------------------------------------------------------------------------------------------------