OMKARA MAHAGANAPATHY DEVASTHANAM
THE HINDU TEMPLE OF CENTRAL TEXAS
4309 Midway Drive, Temple, TX 76502
www.hindutemple.org /254 771 1270
We have planned various activities at the temple for New Year's Day, Friday.
The temple will remain open all day from 9:00 a.m. till 8:30 p.m.
Archana may be offered
all day.
9:00 a.m. - 11:00 a.m. and 1:00 p.m. to 4:30 p.m. BHAJANS
. All are invited to join/lead the Bhajans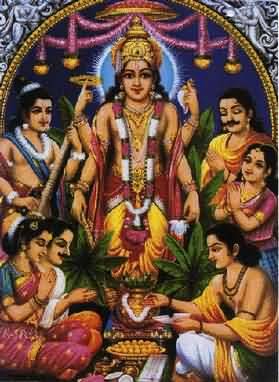 11:00 a.m. - 12:30 p.m. SAMOOHIKA SATHYANARAYANA POOJA. All participants are encouraged bring fruits and flowers.
12:30 p.m. - Maha-aarathi
1:00 p.m. - 4:30 p.m.: Bhajans continuing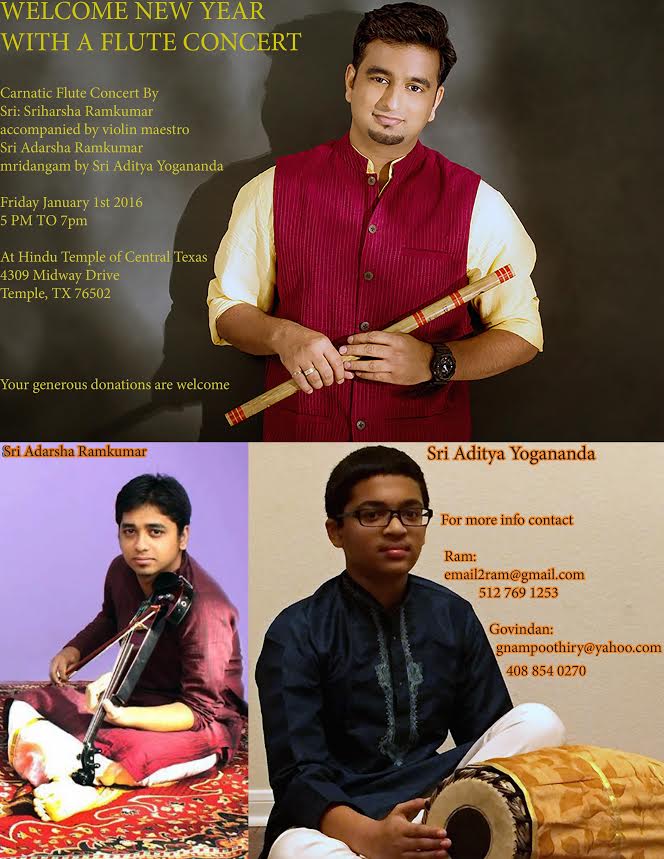 5:00 p.m. - 7:00 p.m. FLUTE CONCERT by Sri Sriharsha Ramkumar accompanied by Sri Adarsha Ramkumar on the violin and Sri Aditya Yogananda on the mridangam
FOOD AVAILABLE FOR PURCHASE THE WHOLE DAY
---------------------------------------------------------------------------------------------------------------------------------------
Please visit our web-site for the regular Sunday Classes and weekly Pooja & Special Event Schedule
-------------------------------------------------------------------------------------------------------------------------------------------------------------------------------------