OMKARA MAHAGANAPATHY DEVASTHANAM
THE HINDU TEMPLE OF CENTRAL TEXAS
4309 Midway Drive, Temple, TX 76502
www.hindutemple.org /254 771 1270
NEW YEAR'S DAY, SUNDAY, JANUARY 1, 2017
The temple will remain open from 9:00 a.m. till 8:30 p.m.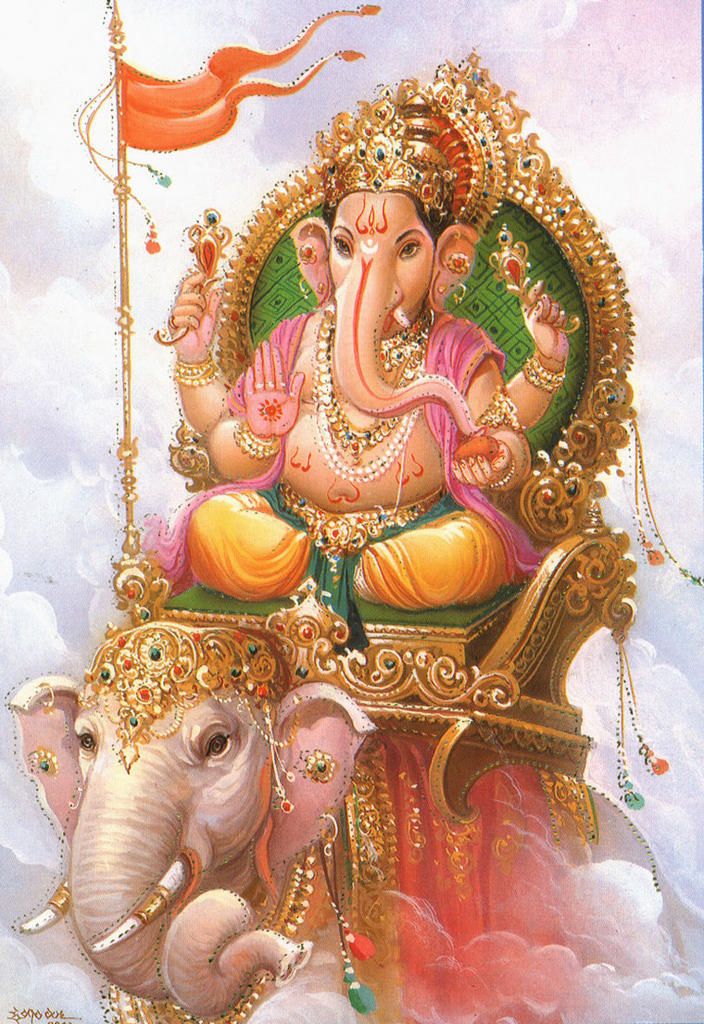 11:30 a.m.- 12:30 p.m.: OMKARA MAHAGANAPATHY Abhishekam & Pooja alongwith
Chanting of VISHNU SAHASRANAMAM
1:30 p.m.: NRUTHYASHAKTI DANCE ACADEMY of Dallas Presents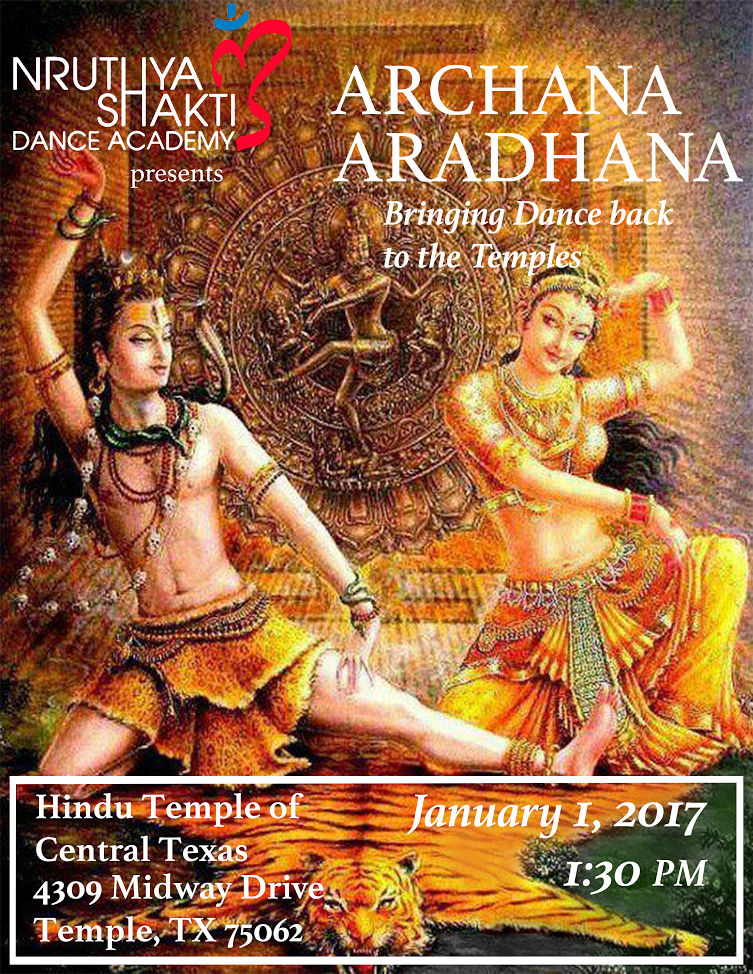 (Bringing Dance back to the temples)
NRUTHYSSHAKTI DANCE ACADEMY.
NruthyaShakti Dance School was established in 1994 by Smt. Vandita Parikh, in Chennai, India, to promote awareness of the folk cultures of India and produce quality performances highlighting the beauty, depth and vastness of this form of art. In 2003, the operations were moved to Dallas, Texas, and is now a premiere school in the DFW area.
Vandita completed her Bharatanatyam training at the renowned Kalakshetra Dance Academy in Chennai and then took to folk dances under the tutelage of Guru Mallika Sarabhai at the Darpan Dance School. She received additional training under Guru Gopi Master. She now has over 20 years of experience as an instructor in folk and Semi-classical dance forms as well as fusion and contemporary dances.
Vandita has performed in many shows for charities. She was on stage with reputed artists like Pandit Ravi Shankar, Ustad Zakir Hussain, Rahul Sharna and others. With NruthyaShakti Dance Academy, Vandita and her students have performed at many social events that included A.R. Rehman, shanker Mahadevan, Vasundhara and Raju Sundaram.
Vandita and her students will perform at the Hindu Temple of Central Texas on New Year's Day, January 1, 2017, at 1:30 p.m.
--------------------------------------------------------------------------------------------------------------------------------------
Please visit our web-site for the regular Sunday Classes and weekly Pooja & Special Event Schedule
--------------------------------------------------------------------------------------------------------------------------------------