OMKARA MAHAGANAPATHY DEVASTHANAM
THE HINDU TEMPLE OF CENTRAL TEXAS
4309 Midway Drive, Temple, TX 76502
www.hindutemple.org /254 771 1270
MURUGA POOJA & YOGA DAY AT THE TEMPLE
MURUGA ABHISHEKAM & POOJA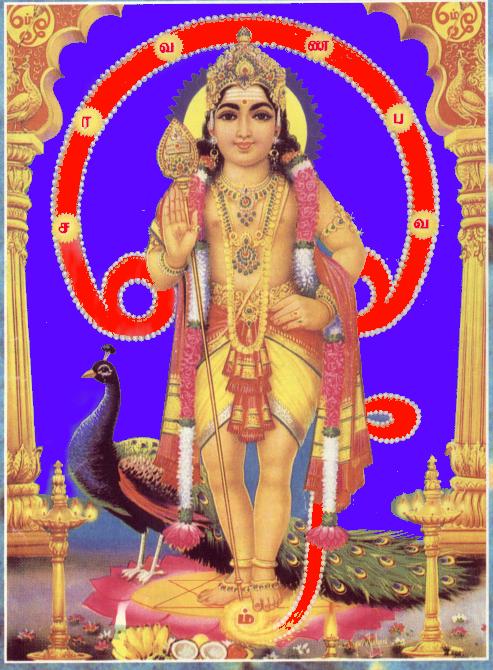 SATURDAY, JUNE 25, 2016, 6:30 P.M.
YOGA DAY AT THE TEMPLE by
VOLUNTEERS FROM ISHA FOUNDATION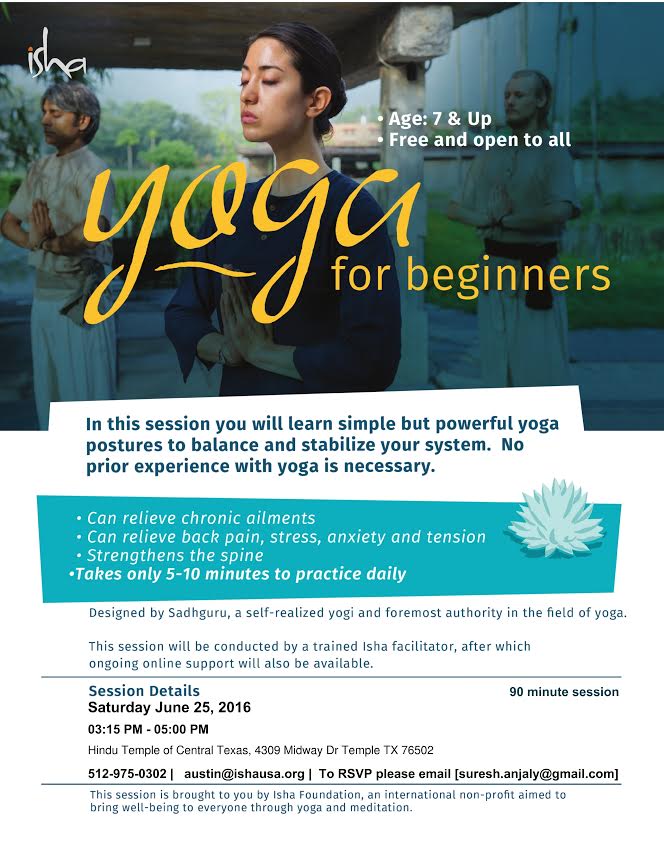 Saturday, June 25, 2016, 3:15 p.m. - 5:00 p.m.
The United Nations observed June 21 as the International Day of Yoga. Please visit
http://www.un.org/en/events/yogaday/background.shtml for a
brief description.
In the same spirit of International Day of yoga, volunteers from Isha Foundation (
www.ishafoundation.org.
)
, one of the foremost foundations dedicated to Yoga, have been giving free Yoga Lessons
for the beginners throughout the month of June in various cities. We are delighted to have the foundation Volunteers bring the message to the Hindu Temple of Central Texas as well.
We wish to add that Yoga Classes are on-going at the temple at 6:30 p.m. every Thursday under the guidance of Mrs. Linda Ward, an accomplished Yoga teacher and practitioner.
------------------------------------------------------------------------------------------------------------------------------------------
Please visit our web-site for the regular Sunday Classes and weekly Pooja & Special Event Schedule
------------------------------------------------------------------------------------------------------------------------------------------