OMKARA MAHAGANAPATHY DEVASTHANAM
THE HINDU TEMPLE OF CENTRAL TEXAS
4309 Midway Drive, Temple, TX 76502
www.hindutemple.org /254 771 1270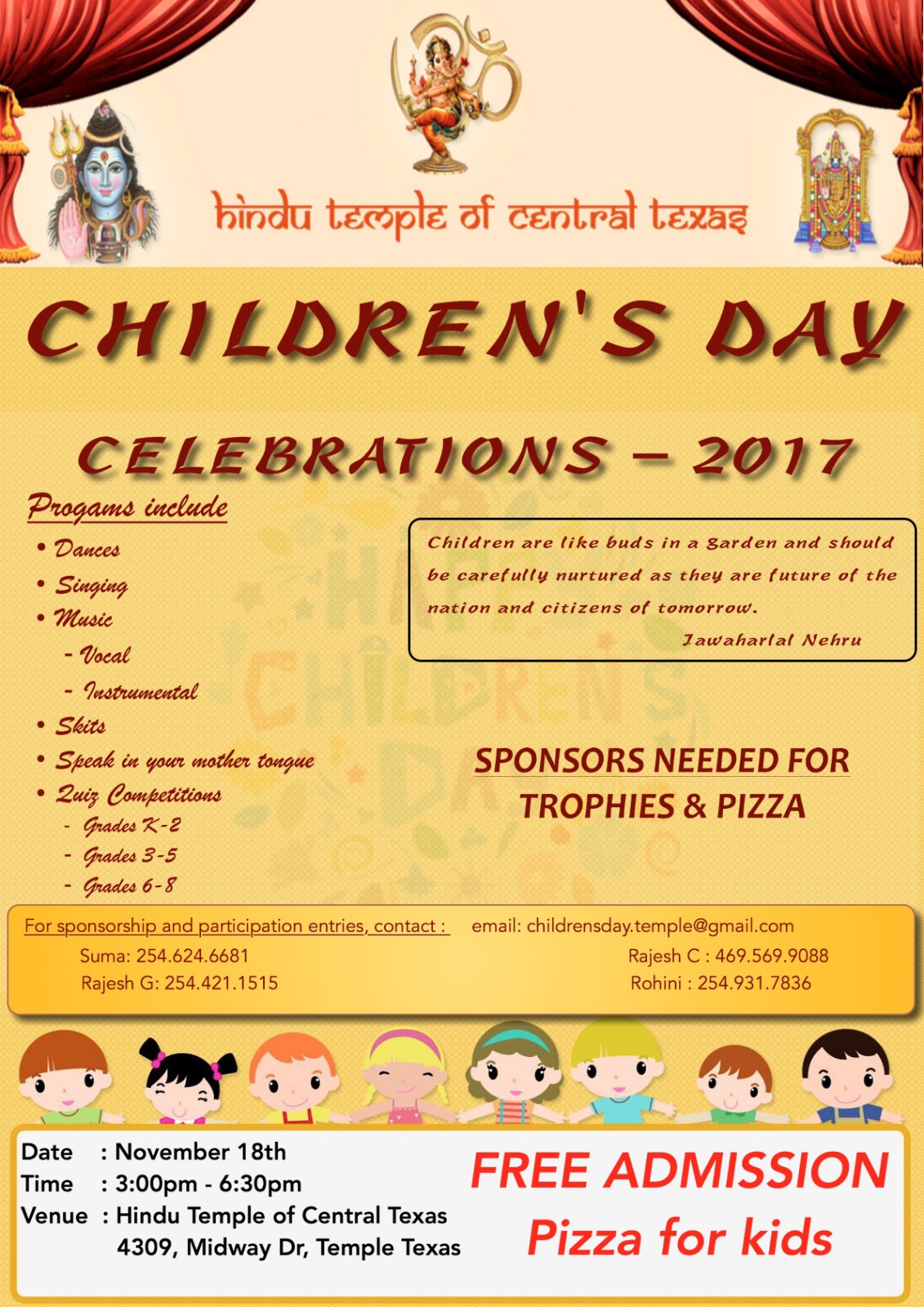 Saturday, November 18, 3:00 p.m - 6:00 p.m. (Correct timing)
Fancy-dress competitions for children 6 and below, Small quiz on Leaders of India.
Dances, songs, skits by children who can perform without parents' assistance.(no age restriction)
General knowledge Quiz to include high school, if we have minimum of 3 students signed up for each category. The deadline for submissions for General Knowledge quiz is Oct 23.
Please submit your nominations in the format given below to Suma Pokala and Rajesh Chiluku at pokalasuma@hotmail.com and chiluku@yahoo.com
Participating in General Knowledge quiz: Yes/No
------------------------------------------------------------------------------------------------------------------------------------------
Coming:
November 26th, Sunday:
1:30 p.m. Dance Recital by Natyalaya
2:30 p.m. spiritual lecture-demonstration: Yoga Nidra by Swami Mahesh
------------------------------------------------------------------------------------------------------------------------------------------