OMKARA MAHAGANAPATHY DEVASTHANAM
THE GANESHA TEMPLE OF TEXAS
THE HINDU TEMPLE OF CENTRAL TEXAS
4309 Midway Drive, Temple, TX 76502
www.hindutemple.org /254 771 1270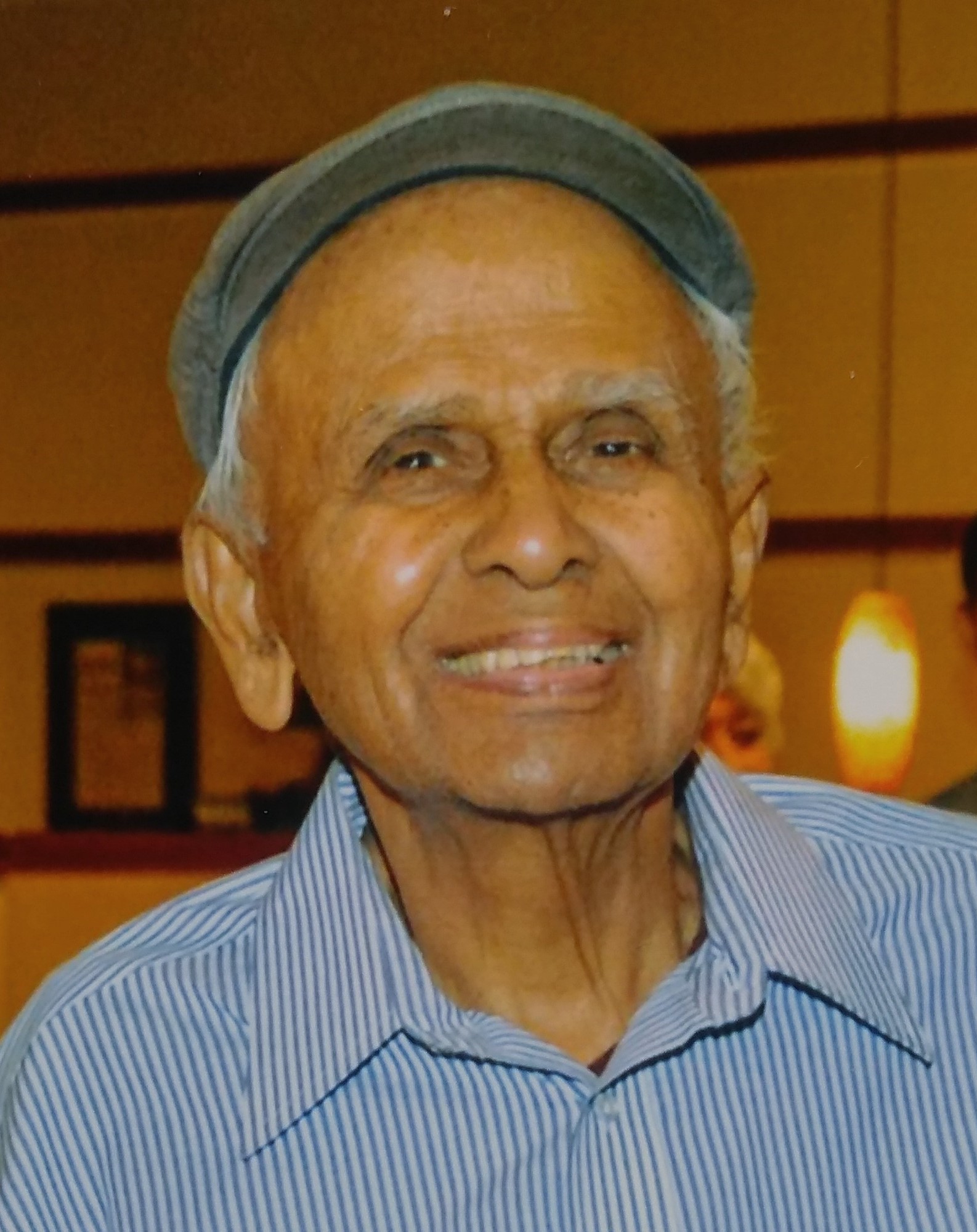 It is with extreme sadness that we announce the passing away of one of our ardent devotees, Sri VK Balakrishnan.
Dr. V.K. Balakrishnan, 88, of Austin, died peacefully on Monday, 23 September, 2019. He was born in Ottapalam, Kerala, India, on 18 February 1931 to parents V.U. Govindan Nair and Lakshmi Menon. He was a professor of Mathematics for over 50 years: first in India, then for many years at the University of Maine. In addition to teaching, he published several books on Mathematics, as well as a condensed version of the Mahabharata, to which he dedicated much of his time after moving to Austin for retirement.
Bal was an avid reader, well-versed in world history, politics, geography, and literature. He was known for having a sweet tooth as well as a sweet but mischievous nature. He is survived by his wife, Geeta, two sons, Govind and Gopal, daughters-in-law, Tegest and Amy, and four grandchildren, Eleni, Ribka, Sanjay, and Roland.
The funeral service for Dr. Balakrishnan will take place on Thursday 26 September at 11am, at Weed-Corley-Fish Funeral Home (411 Ranch Rd 620 S, Lakeway, TX). Following the service, family and close friends will be escorted to 2620 S Congress Ave, Austin, TX for the cremation.