OMKARA MAHAGANAPATHY DEVASTHANAM
THE GANESHA TEMPLE OF TEXAS
THE HINDU TEMPLE OF CENTRAL TEXAS
4309 Midway Drive, Temple, TX 76502
http://www.hindutemple.org /254 771 1270
SAMOOHIKA SATHYANARAYANA POOJA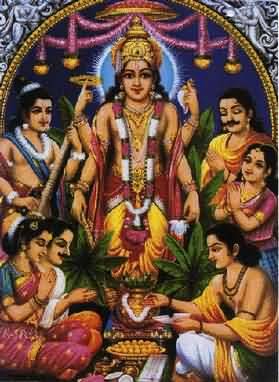 Sep 12th Saturday, 6:30 p.m.
Link to join live-stream coverage:
https://www.youtube.com/c/HinduTempleOfCentralTexas
Sponsorship to your ability. Please send us an email with name(s), Gothram and Nakshatra(s). Then go to our website, click 'Donate'and follow the prompts.
Or, you may send a check payable to 'HTCT' and mail to the temple address above.