OMKARA MAHAGANAPATHY DEVASTHANAM
THE GANESHA TEMPLE OF TEXAS
THE HINDU TEMPLE OF CENTRAL TEXAS
4309 Midway Drive, Temple, TX 76502
www.hindutemple.org /254 771 1270
Hanuman Pooja with Hanuman Chaaleesa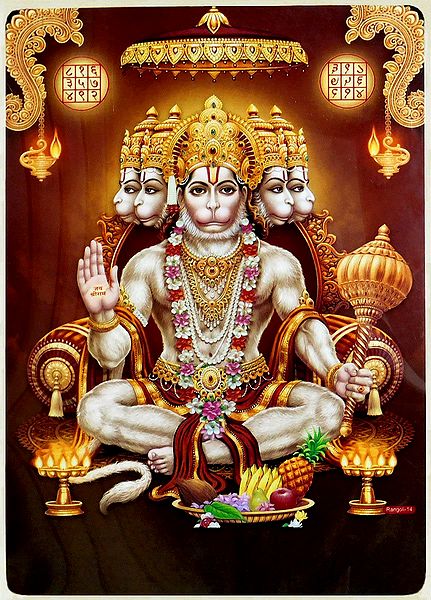 JUNE 26th, Friday, 6:00 p.m. to 7:00 p.m.
मनोजवम् मारुततुल्यवेगम् जितेन्द्रियम् बुद्धिमताम् वरिष्ठम्।
वातात्मजम् वानरयूथमुख्यम् श्रीरामदूतम् शरणम् प्रपद्ये॥
Manojavam Maarutatulyavegam Jitendriyam Buddhimataam Varishtham।
Vaataatmajam Vaanarayoothamukhyam Shriraamadootam Sharanam Prapadye॥
Translation
:
I take refuge in Hanuman, the messenger of Lord Rama, who is swift as the mind and fast as the wind, who has controlled His sense organs and is the most intellegent among the intelligent ones, who is the son of Vayu and the chief of the monkey tribe.
Please click on the link below to join the live-stream coverage.
https://www.youtube.com/channel/UCh2BiKF92bnEsQd0rbJ9eVw
Sponsorship to your ability. Please send as an email with name(s), Gothram and Nakshatra(s). Then go to our website, click 'Donate'and follow the prompts.
Or, you may send a check payable to 'HTCT' and mail to the temple address above.
Please also consider becoming a monthly donor member. details at the web-site.