OMKARA MAHAGANAPATHY DEVASTHANAM
THE GANESHA TEMPLE OF TEXAS
THE HINDU TEMPLE OF CENTRAL TEXAS
4309 Midway Drive, Temple, TX 76502
www.hindutemple.org /254 771 1270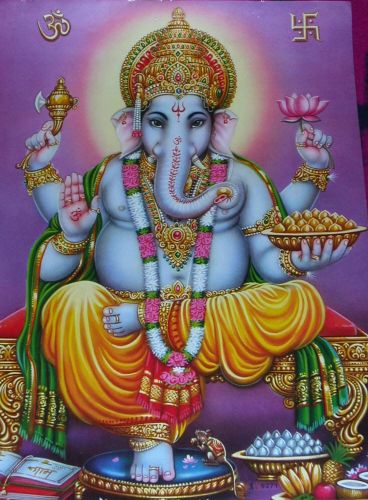 HINDUISM EXPLAINED AND APPLIED IN LIVING (H.E.A.L.ing) PRAYERS
Daily on weekdays - Monday thru Friday - 7:00 - 7:30 p.m.
C.D.T. (U.S.A.)
The Hindu Temple of Central Texas is starting a streaming prayer service weekdays (M - F), 7:00 p.m. to 7:30 p.m. using Zoom as the platform. It will be daily prayers led by our priests and knowledgeable scholars in the community. Those in the community who are desirous of chanting bhajans may send an email to info@hindutemple.org.
Initial prayers with DEEPARADHANA
followed by
HANUMAN CHAALEESA
followed by
Explanation of a line or two of Hanuman Chaalisa or a verse from the Bhagavad Gita or an aphorism from our scriptures followed by
The format could change based on audience feedback and your voice is most appreciated.
The old saying, "The family that prays together stays together" is even more apt today than before. We are sure, many of us remember praying together with our parents and siblings in the good old days, as we were growing up. Mornings were difficult but in the evening many families spent a few minutes praying together as a family. We are endeavoring to reintroduce that Sandhya Vandanam which carries added importance in these trying times. Please join us as families and individuals.
Sponsorship to your ability. Please send as an email with name(s), Gothram and Nakshatra(s). Then go to our website, click 'Donate'and follow the prompts.
Or, you may send a check payable to 'HTCT' and mail to the temple address above.