HINDU TEMPLE OF CENTRAL TEXAS
OMKARA MAHAGANAPATHY DEVASTHANAM
The GANESHA TEMPLE OF TEXAS
4309 Midway Drive, Temple, TX 76502
www.hindutemple.org / 254 771 1270
Children's' Day 2011
Sunday, 13th November 2011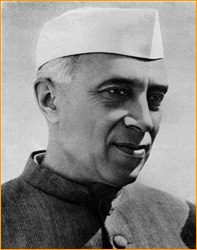 HTCT IS PLEASED TO ANNOUNCE THAT THE CHILDREN'S DAY EVENT WILL BE HELD ON NOVEMEBER 13TH, 2011, AT THE HINDU TEMPLE PREMISES.

DETAILS ARE AS FOLLOWS:
DATE & TIME: NOVEMBER 13TH FROM 11:00 AM. - 3:00 P.M.
PLACE: SARASWATHI NILAYAM, HINDU TEMPLE, 4309 MIDWAY DRIVE, TEMPLE, TXAs usual it will be a fun-packed event for the children with a variety of the activities. All parents are requested to encouraged their children to participate and have a good time. We will have pizza, drinks, and more, for the children (adults – pot-luck).
THE PROGRAM FORMAT IS AS FOLLOWS.

INVOCATION

11 AM – 12 NOON for the younger kids – Ages 7 & below
FANCY DRESS, GAMES,OUTDOOR ACTIVITIES, PAINTING DRAWING etc.
(those who which to participate in the competition need to bring their own paint material, crayons etc.). We will provide a sketch of Ganesha on paper that they can color. After the competition they can take back their painting for keepsake.

12 NOON – 1 PM - Lunch
1 PM – 3 PM for Kids Above 7 yrs.
IMPROMPTU SPEAKING COMPETITION (see details separately)
SONG & DANCE ITEMS
FANCY DRESS
SKITS
GAMES
QUIZ: Will cover a broad range of current events, history and geography of the world in general and India and the United States in particular.

Grades 3-4
Grades 5-7
Grades 8-10

PRIZE DISTRIBUTION
The Board
Hindu Temple of Central Texas