HINDU TEMPLE OF CENTRAL TEXAS
OMKARA MAHAGANAPATHY DEVASTHANAM
The GANESHA TEMPLE OF TEXAS
4309 Midway Drive, Temple, TX 76502
www.hindutemple.org /254 771 1270
Schedule for the week-end of 3&4 of December 2011
3rd - Sat - 4:00 p.m. SatyaNarayana Pooja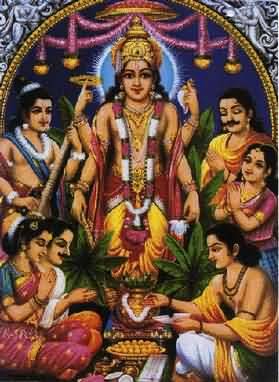 FOR THE ITEMS BELOW, PLEASE SEE THE PREVIOUS E-MAILS FOR DETAILS.

3rd - Sat - 6:00 p.m. Fundraising Dinner. For maintenance, repair, audio-visual system, landscaping. Entertainment by Naga Valli and group (oft-mentioned on KUT, Austin)http://myspace.com/nagavalli. Please separate e-mail for details.

4th - Sun - 9:30 a.m. Gita Jayanthi. Bhagavd Gita Chanting starting at 9:30 a.m. The regular Ganesha Abhishekam and Pooja will be over by 9:00 a.m.All are invited to come and chant along all the 18 chapters. 12:45 Mahaaarathi. Lunch will be available after.

4th - Sun- 2:00 p.m. Vadya Vrinda Program by the Veena Sisters of DFW Mentored by Smt. Lalitha Seshadri
HTCT Board
Sreeram Hariharan, Chief Priest.