HINDU TEMPLE OF CENTRAL TEXAS
OMKARA MAHAGANAPATHY DEVASTHANAM
The GANESHA TEMPLE OF TEXAS
4309 Midway Drive, Temple, TX 76502
www.hindutemple.org /254 771 1270
REPUBLIC DAY FLAG HOISTING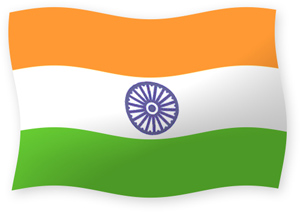 WEDNESDAY THE 25TH AT 6:00 P.M.
Dear Fellow Devotees and People of Indian Heritage,
INDIA will celebrate its 62nd Republic Day (Declared a Republic and became a truly sovereign state) on the 26th of January, 2012. Coinciding with that, we at the Hindu Temple of Central Texas will hoist the Indian Flag at 6:00 p.m. on the 25th. All are invited to attend and salute the flag of the largest democracy in the world.
HTCT Board