HINDU TEMPLE OF CENTRAL TEXAS
OMKARA MAHAGANAPATHY DEVASTHANAM
The GANESHA TEMPLE OF TEXAS
4309 Midway Drive, Temple, TX 76502
www.hindutemple.org / 254 771 1270
MAKARA SANKRANTI, AYYAPPA POOJA AND PONGAL - PLUS MYTHOLOGY QUIZ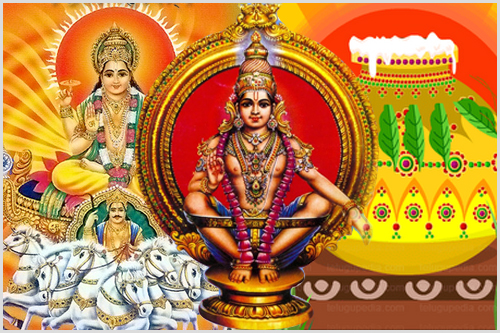 Sunday, JANUARY 15, 2012.
8:00 a.m.: GANAPATHY & NAVAGRAHA HOMAM (towards the end of the Homam. Coconuts will be filled with Ghee for "NEYYABHISHEKAM")

Followed by AYYAPPA ABHISHEKAM AND POOJA. Apart from the now familiar format, we will also chant Aditya hrudayam in Sanskrit, Devaanaam Ayyappa-sthuthi and Ayyappa Aarati.

Pongal will be made separately and brought as Neivedyam.
Makara Sankranti lunch to follow.
2:00 p.m.: Mythology quiz (please see separate e-mails already sent out for details including registration information)
HTCT Board
Sreeram Hariharan, Chief Priest
Hindu Temple of Central Texas