HINDU TEMPLE OF CENTRAL TEXAS
OMKARA MAHAGANAPATHY DEVASTHANAM
The GANESHA TEMPLE OF TEXAS
4309 Midway Drive, Temple, TX 76502
www.hindutemple.org /254 771 1270

BHAGAVAD-GITA COMPETITION RESULTS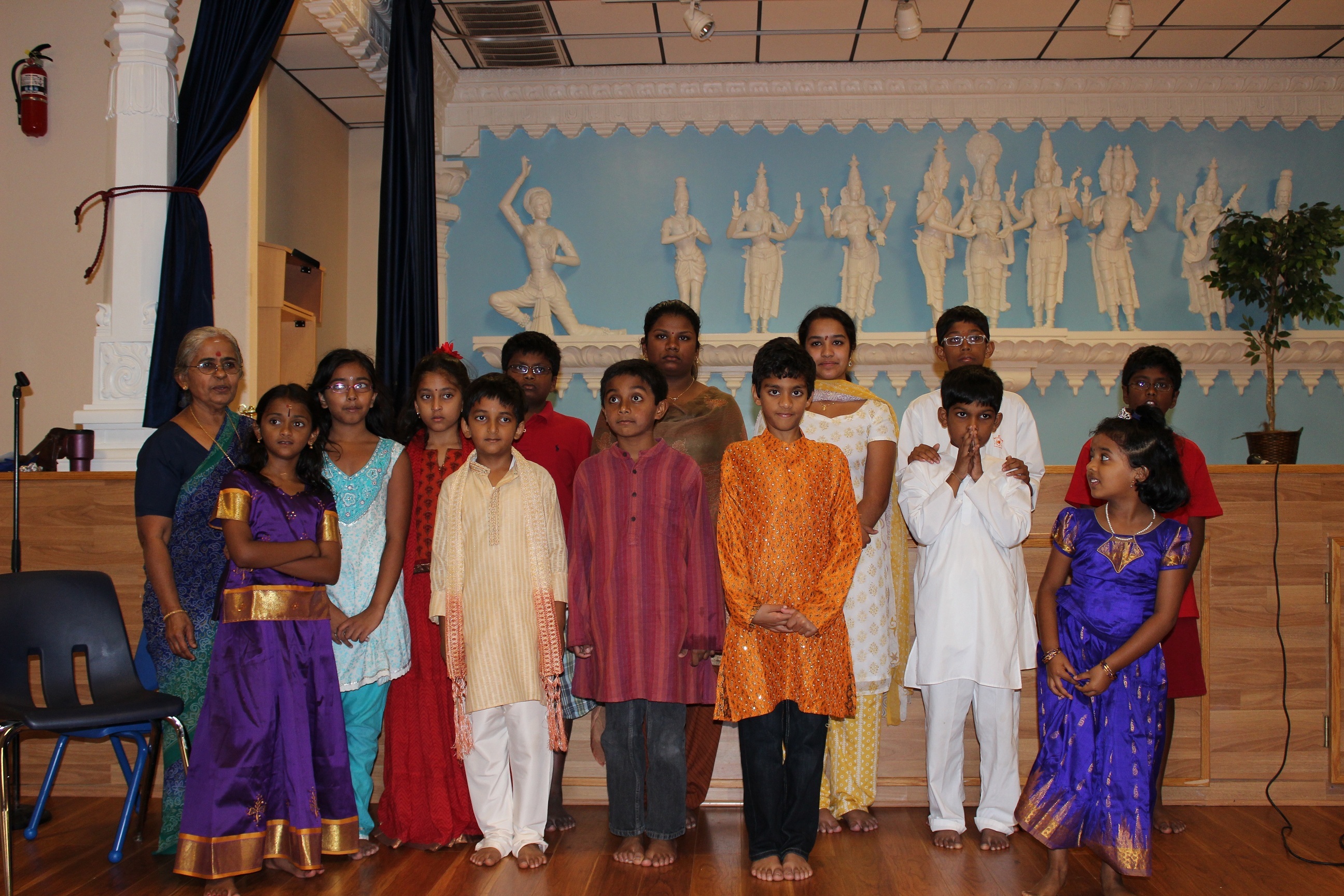 Dear Devotees,
The results of the 9th Bhagavad Gita Competition are as follows:

Group 1: Pre-K & KG
Hari Chandana Dubakula - 1st Place
Pranjali Kulkarni - 2nd Place

Group 2: 1st & 2nd Grade
Pranav Rao - 1st place
Suraj Swamy - 2nd Place

Group 3:3rd & 4th Grade
Shriya Swamy - 1st place
Pranav Gudlavalleti - 2nd plaace
Ehka Parameswaran & Anjali Madathil - 3rd place (tie)

Group 4: 5th & 6th Grade
Pranav Kulkarni & Ganesh Sundaresan - 1st Place (tie)
Karthik Sundaresan - 2nd place

Group 5 - 7th Grade & up
Manasa Dutta - 1st place
Jitendra Gudlavalleti - 2nd placce
Meena Sundaresan - 3rd place

We congratulate all the participants. The Hindu Temple of Central Texas is committed to increase awareness of the values of Sanatana Dharma among the next generation of our children and provide them with a firm footing in the most ancient and most inclusive of all religions. The next competition will be in January and coverIng verses 1-20 from Chapter 6. We encourage all the parents to have their children participate in these competitions.
We thank all the judges for a wonderful job.

HTCT Board