HINDU TEMPLE OF CENTRAL TEXAS
OMKARA MAHAGANAPATHY DEVASTHANAM
The GANESHA TEMPLE OF TEXAS
4309 Midway Drive, Temple, TX 76502
www.hindutemple.org /254 771 1270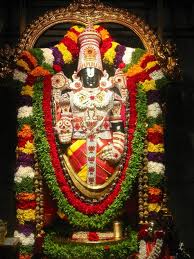 VAIKUNDTA EKADASI

December 24th - Monday
6:30 am VaikundTa Ekadesi Suprabhatham followed by Vaikundta Darshanam, Venkateswara pooja
6:30 pm Vishnu Sahasranamam followed by Venkateswara pooja.
Vaikudta Dwaram will be through the North entrance to the sanctum, from saraswathi Nilyam
The weekly Siva abhishekam will be at 7:00 a.m.


God Bless You
Priests:
Sreeram Hariharan
BS Srinidhi
HTCT Board

While at the temple, please review the OM Gardens Project 3-D model. The Om Gardens - coming soon. Also buy raffle ticket(s).