HINDU TEMPLE OF CENTRAL TEXAS
OMKARA MAHAGANAPATHY DEVASTHANAM
The GANESHA TEMPLE OF TEXAS
4309 Midway Drive, Temple, TX 76502
www.hindutemple.org /254 771 1270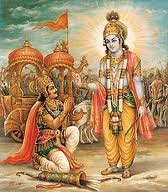 RESULTS OF THE 10TH BIANNUAL BHAGAVAD GITA CHANTING COMPETITION

Dear Devotees,
The chanting competition took place today, 01/12/2013, as announced. In spite of some bad weather most of the registrants (especially the ones from far away places like Dallas, Houston and San Antonio) came in. And, everyone who participated is a winner since both the child(ren) and parents together put inthe efforts and they are the richer for that.


However, as in any competition, we had to come up with a placement of the children. Our emienent judges judged them on Clarity of Expression, Memorization and confidence in presentation. Based on that the following were declared placed in the 1st, 2nd and 3rd positions. The difference in marks was very small attesting to the efforts each child put in.

Pre Kg and KG:
1st Place - HARI CHANDANA DUBAKULA
2nd Place - MEDHA SURAJ
3rd Place - VESASRI BODANAPU

1st & 2nd Grades:
1st Place - DARSHAN KOUSHIK
2nd Place - PRANAV RAO
3rd Place - VIKRAM DUTTA

3rd & 4th Grades:
1st Place - SMRUTHA SRI RAMANATHAN
2nd Place - DEEPIKA SAI TADEPALLI


5th & 6th Grades:
1st Place - NIKHITA SURAJ
2nd Place - SREE MARAM
3rd Place - TIE: GANESH SUNDARESAN & KARTHIK SUNDARESAN

7th & up:
Only One participant but high scorer: MANASA DUTTA
The Prize distributions will be announced later.

HTCT Board