HINDU TEMPLE OF CENTRAL TEXAS
OMKARA MAHAGANAPATHY DEVASTHANAM
The GANESHA TEMPLE OF TEXAS
4309 Midway Drive, Temple, TX 76502
www.hindutemple.org /254 771 1270

PUBLIC SERVICE ANNOUNCEMENTS

Two Important announcements:

1. Temple Police Department coming to the HINDU TEMPLE OF CENTRAL TEXAS

Dear Devotees,
This is a public service undertaking of the temple on behalf the Indian Community in Central Texas.
Sgt. Michael Trnonecker of the Temple Police Department will give a Burglary Prevention Class and will field questions and answers.
Time: 9:30 a.m. - 11:30 a.m. on Saturday the 23rd of February.

2. Temple is starting a food drive for the needy and disadvantaged.
Annadaanam (literally food-charity or food donation) is one of the noblest of all donations in the teachings of Sanaathana Dharma when it is done with the feeling of selfless service (seva). It is supposed to confer great benefits to the one who does it and his family. Traditionally it has been practiced for countless number of years in the Indian tradition. Sharing a little of the excess that we have with the underprivileged or downtrodden is considered a meritorious service when done with the right attitude.

The Hindu Temple of Central Texas is starting a food drive in the Central Texas area with the above noble intentions. We plan to correct canned or non-perishable food in the temple premises and donate it to food pantries which are run by a couple of ministries of church from where the food will be distributed to the low income and homeless group in the Central Texas area. The ministries that are identified doing such service are:

1. CTLC ministries in the Temple area &
2. Helping Hands ministries in the Belton area.

We will keep a collection box in the temple premises to collect the above food items and once a week we will distribute it to the above mentioned groups for proper distribution.

The food items that are needed are:
1. One pound or two pound rice bags (brown or white rice)
2. Canned vegetables or soup
3. Peanut butter small jars
4. Jelly or Jam preserves
5. Noodles or spaghetti
6. Breakfast cereals, Oatmeal, Grits etc.
7. Canned fruit
8. Instant noodles packets
NON-PERISHABLE VEGETARIAN FOOD ONLY, PLEASE. We do not give non-vegetarian food.
When you do your weekly grocery shopping please collect a few extra food items for the above noble purpose and drop it off in the temple area when you visit. We hope that all the people from India or Indian origin will come forward in this noble venture and make this project a grand success. Hindu Temple, apart from being a religious organization, should also be able to do community service and establish itself in the heart of Central Texans as working together to help out the needy and the less fortunate.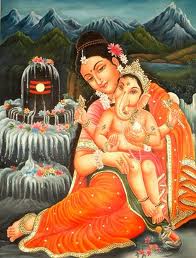 Devi Parvati is Annapoorneswari. It is with her blessings that we all sustain ourselves. Serivce to the poor is service to Her.


God Bless You
Priests:
Sreeram Hariharan
BS Srinidhi
HTCT Board