HINDU TEMPLE OF CENTRAL TEXAS
OMKARA MAHAGANAPATHY DEVASTHANAM
The GANESHA TEMPLE OF TEXAS
4309 Midway Drive, Temple, TX 76502
www.hindutemple.org /254 771 1270
KUMBHABHISHEKAM ANNIVERSARY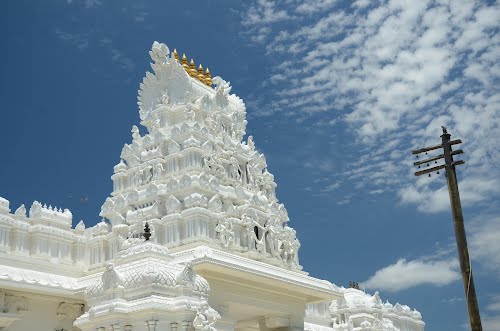 Dear Devotees,
The TEMPLE will celebrate its 10th Kumbhabhishekam Anniversary on the weekend of April 6th & 7th. The following is the program.

Morning of April 6th, Saturday, 2013
7.30 A.M. Suprabhatham
8.00 A.M. Venkateswara Abhishekam and Puja - $31
10.30 A.M Ganapathi & Navagra Homam – Both $51
12.00 Noon Purnahuthi and Aarathi
12.30 P.M. Annadanam*


Evening Of April 6th, Saturday, 2013
5.00 P.M. Samuhika Satyanarayana Puja & Durga Puja performed by devotees - $101
The above pujas will be held in Saraswathi Nilayam
Please bring flowers, fruits, aarathi plate, coconut, and prasadam. Temple will provide turmeric, kumkum, chandanam, agarbathi,akshathas , Satyanarayana and Durga pictures. Please call ahead of time so that we can make arrangements. Please come and be seated by 4.45 P.M. Puja starts at 5.00 P.M. SHARP
7.00P.M. Final Aarathi and Annadanam*
Please call 254 913 0235 if you need more details.

April 7th, Sunday, 2013
8.00 A.M Mahaganapathy Abhishekam and Puja - $31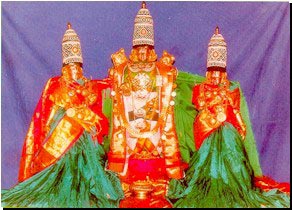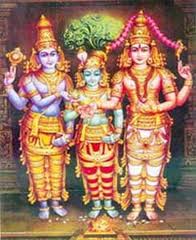 10.30A.M. Kalyana Utsavam for Sridevi, Bhudevi sametha Venkateswara Swami and Meenakshi Sundareswara - $151
12.30 P.M. Annadanam*
God Bless You
Priests:
Sreeram Hariharan
BS Srinidhi
HTCT Board

* Sponsorship for annadanam will be greatly appreciated