HINDU TEMPLE OF CENTRAL TEXAS
OMKARA MAHAGANAPATHY DEVASTHANAM
The GANESHA TEMPLE OF TEXAS
4309 Midway Drive, Temple, TX 76502
www.hindutemple.org /254 771 1270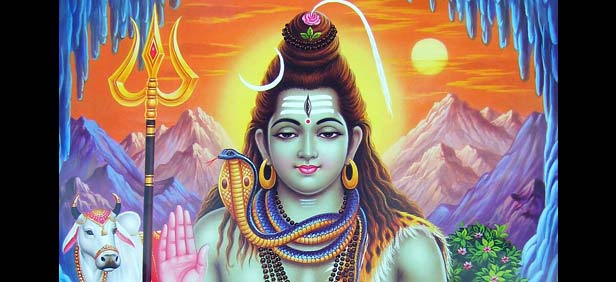 MAHA SIVARATHRI
SUNDAY THE 10TH AT 4:00 P.M.
4:00 P.M.: Rudra homam followed by Rudrabhishekam
8:00 p.m.: Light meal followed by
ALL NIGHT-LONG ABHISHEKAM Concluding with Maha Aarati at 5:30 a.m. on Monday the 11th.
Come and participate in the Homam and all night-long abhishekam.

Those desirous of bringing pooja items may bring flowers, milk and fruits.

MAHASIVARATHRI, literally, the Great Night of Lord Siva, falls on the 14th day of the dark fortnight ( the day before new moon) in the month of Kumbha (also called Maagha; mid-February through mid-March). Devotees observe fast the whole day and spend the night in meditation on the Lord. On that day, night-long abhishekam and offerings are given to Lord Siva.

While there are many legends associated with the observance of MahaSivaRathri, the fasting and constant meditation help remove our tamasic (slothful) and rajasic (agitation) tendencies and help elevate us towards the Saathwic. The abhishekam (bathing) of the Sivalingam removes our sins.

The origin of "Lingodbhava moorthy" is an interesting story behind Sivaratri. According to some it is the day of marriage of Goddess Parvati to Lord Siva. Siva also is said to have drunk the poison that came out of Paalaazhi on this day.

God Bless You
Priests:
Sreeram Hariharan
BS Srinidhi
HTCT Board